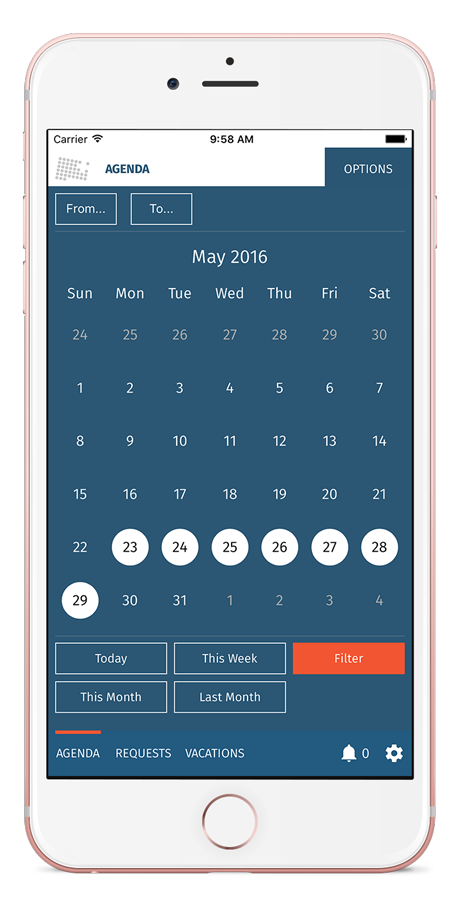 Calendar
View your schedule with Anesthesia Mobile App instantly and everywhere. Make requests and receive alerts as soon as they are processed.
Requests
Requests can be made on the app, in an easy and quick step. Customize your data range by touching on the date or choosing easy options.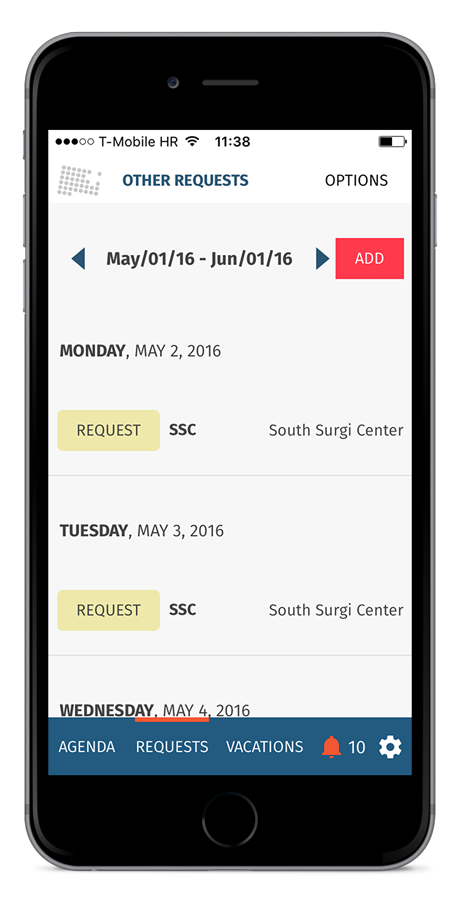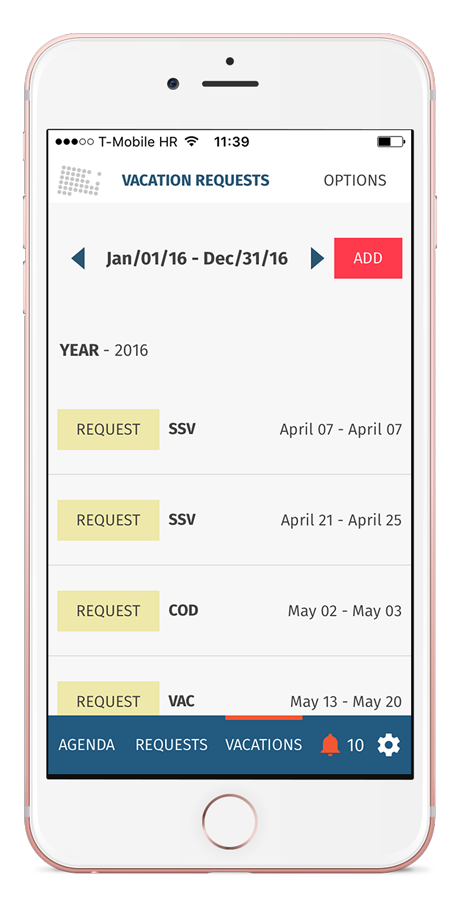 Vacation Requests
View and request vacations. See your all your approved and requested vacations for the whole year.
Alerts
Allow the app to push notifications to your iPhone so you'll be notified of every change and addition to your calendar.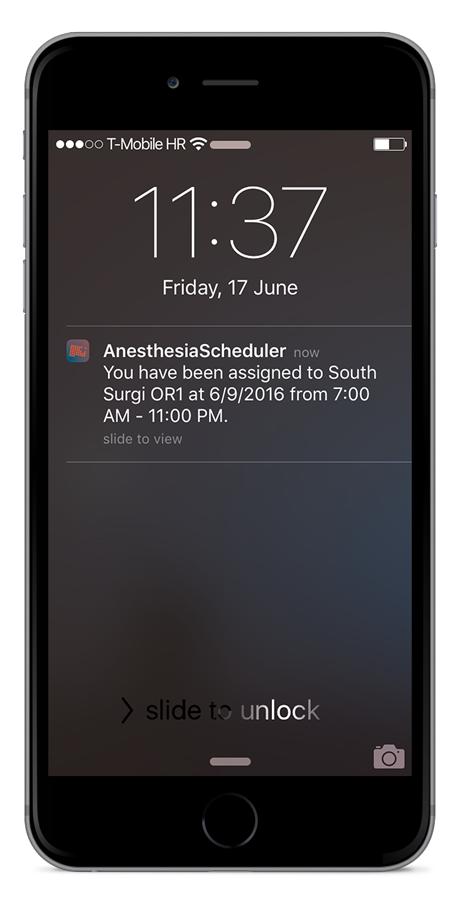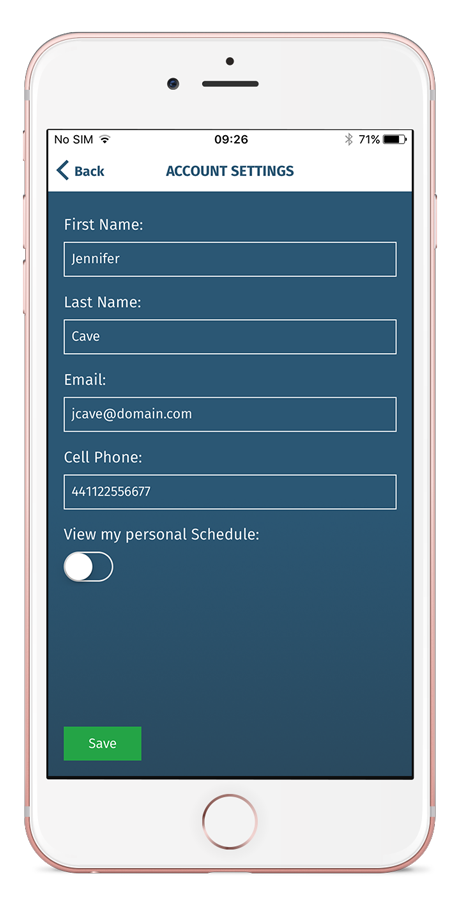 Personal Scheduler
You can switch between personal and group scheduler. Choose to track only your requests and alerts.